Teaching
In demand for his insights in masterclasses and lectures, Colin has taught in a guest capacity at institutions including The Juilliard School, Oberlin Conservatory, University of Cincinnati College-Conservatory of Music, Arizona State University, and the Aspen Music Festival and School.
Current teaching engagements
Beginning in 2022, Colin Davin joins the faculty of Shenandoah Conservatory at Shenandoah University in Winchester, Virginia, as Director of Guitar Studio and Associate Professor of Guitar. As part of a visionary and collaborative arts community, Colin seeks to train students who are prepared to build meaningful careers in a changing artistic and cultural landscape.
Colin Davin joins Jason Vieaux as a co-teacher at the innovative ArtistWorks Jason Vieaux School of Classical Guitar. In addition to a comprehensive, exhaustive beginner-to-advanced curriculum of recorded lessons from GRAMMY Award-winning guitarist Jason Vieaux, ArtistWorks' patented Video Exchange Learning® system allows students to send in their performance videos and receive feedback from world-class artists. In the classical guitar school, both Jason and Colin respond to student videos.
Cleveland Institute of Music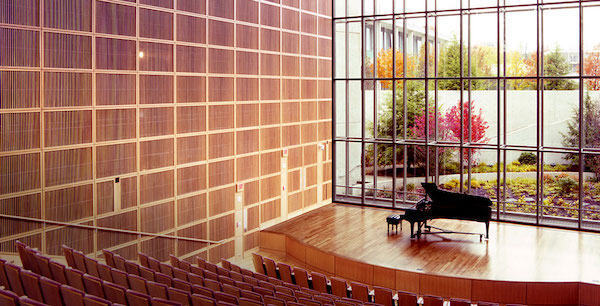 From 2015-2022, Colin Davin served on the conservatory faculty of the Cleveland Institute of Music. As Co-Head of the Guitar Department alongside Jason Vieaux, Colin developed an already-esteemed guitar program into one of the most dynamic of its kind in the country, pushing forward new ideas in programming, repertoire, collaborative projects, and curriculum development.
Aspen Music Festival & School
From 2012-2015, Colin Davin served as the Teaching Assistant to Sharon Isbin at the Aspen Music Festival and School. During his four summers in Aspen, Colin enriched the guitar studio by running a vibrant chamber music program, teaching private lessons, and engaging in community arts education through the festival's outreach program.
"Colin is committed to bringing out the best in his students and achieves phenomenal results" — Sharon Isbin)
In 2016, Colin returned to AMFS as a guest artist, performing duets with his former teacher, Sharon Isbin; in 2017 and 2018 he returned as a guest with the Aspen Contemporary Ensemble in music by Leo Brouwer and Pierre Boulez.
Afghanistan National Institute of Music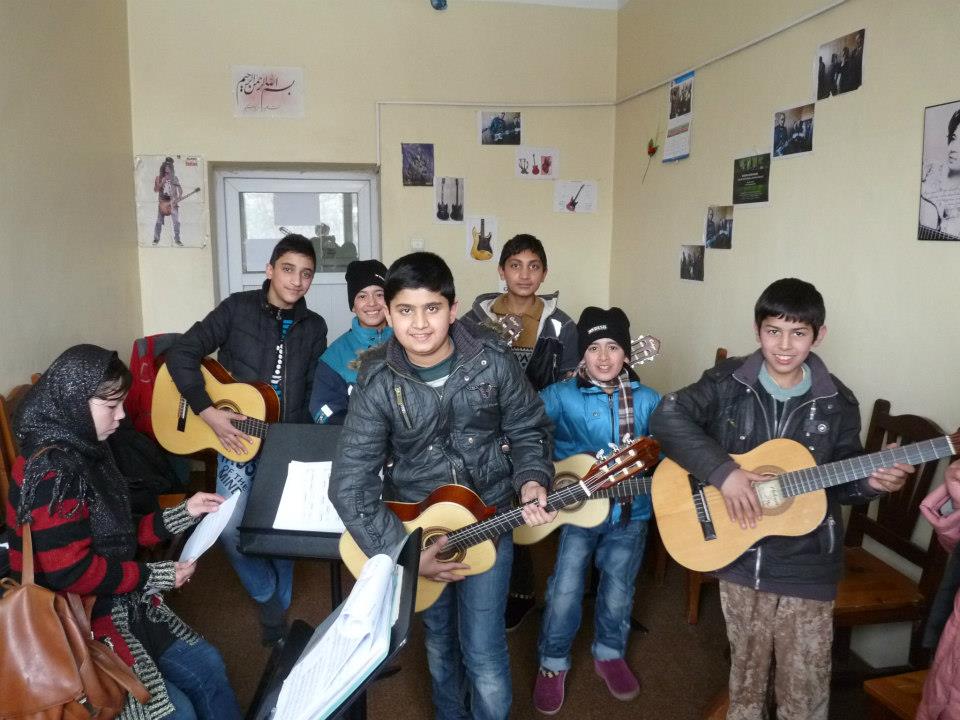 Colin Davin has been invited to teach as a guest instructor at the Afghanistan National Institute of Music in Kabul, Afghanistan four times since 2013. In each residency, Colin has taught private lessons, group classes, ensemble coaching, faculty training, and curriculum development. In addition, he has had the opportunity to perform with Kabul-based and international musicians in both Western and Afghan traditions.
Sharon Isbin and Colin Davin Perform Joaquín Rodrigo: 'Aranjuez, Ma Pensée'
For all inquiries, including studying with Colin Davin, kindly use the form alongside.