Concerto Soloist
A reputation as an expressive soloist
"Davin delivered in a big way, to the delight of the near-capacity crowd…"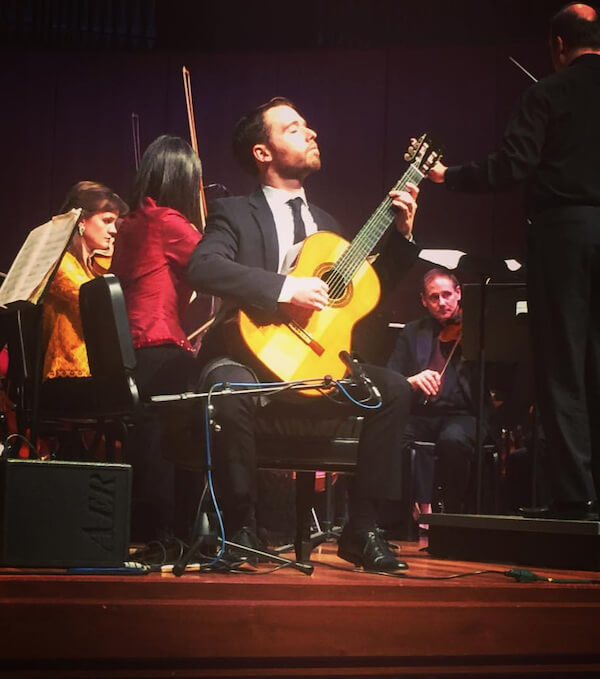 Colin Davin has appeared as a concerto soloist with orchestras across the United States, and has earned a reputation as an exciting and expressive soloist. He has performed works by Rodrigo, Vivaldi, Castelnuovo-Tedesco, Malcolm Arnold, and more, with ensembles including the New Mexico Philharmonic, Lake Placid Sinfonietta, Aiken Symphony, Champaign-Urbana Symphony, Richmond Symphony, Wisconsin Chamber Orchestra, and more.
"Davin delivered in a big way, to the delight of the near capacity crowd…Davin and his guitar cast a spell over the audience" — Lake Placid News
"Colin's technique and performance are driven by the perfect balance of intellect, creativity, passion and conviction. He is an artist of great depth and thoughtfulness- working with him is truly a delight" — Anna Binniweg, conductor, Anne Arundel Community College Symphony Orchestra
Use the form alongside to get in touch for booking Colin and other inquiries. We will get back to you as soon as we can.